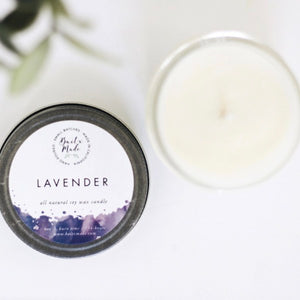 SHOP
Baitx Made Lavender 4 oz Soy Wax Candle
Regular price
$7.50
Sale price
$10.00
Unit price
per
Lavender 4 oz Soy Wax Candle
An oldie but goodie, this fragrance is known for its calming effects. It has notes of bergamot, lavender and cedar and is infused with essential oils including lavender, orange, lemon and cedar wood.
Hand poured all natural soy candles.
Burning Tips
To achieve maximum performance of your candle, place your candle in an area free of drafts and trim your wick to 1/4″ before lighting each time. Since soy wax has what's called a "memory," it's crucial that the melt pool reaches all edges of the container on the first burn. This will ensure that the wax will reach this far during each burn thereafter. Only allow the candle to burn 2 to 4 hours each time.
---